TROPICAL FLAME MENU
---
TROPICAL MENU
Variety of Meat
Meat Verity Include:
Bam Chicken
Fusion Chicken
Holy Beef
Wow Shrimp
Philly Steak
Chicken Philly



NOT SO TROPICAL MENU
---
Polish Boy

Nothing like a Polish Boy with fresh cooked hot dogs and topped with fresh fries to really satisfy a hunger!

Chicken or Steak Philly

Your Choice of Cheese: Monterrey Jack and Cheddar Cheese!

Fresh grilled Philly Steak or Chicken topped with melted Cheez Whiz with added with fried mushrooms, onions and peppers! Delicious meal, surely to satisfy your taste buds with rich flavor!
---
Salad Lovers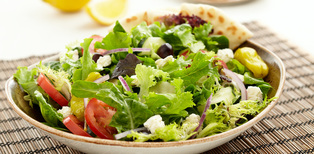 Pick from our various meat from Fusion Chicken, Holy Beef, Wow Shrimp, Chilly Steak or Chicken Philly. Topped YOUR CHOICES OF: with Romaine Lettuce, Tomatoes, Cucumber, Grilled Onions, Grilled Green Pepper, Mushrooms , and Cheese, . Choose from a verity of dressing from Ranch to Balsamic Vinaigrette, to Flame Sauce. Add Poppy Seed or Blue Cheese!
---
DRINKS
---

Tropical Smoothies

Stop by for a nice ice old smoothie perfect for a hot summer day! With flavors ranging from mango to raspberry mixed with fresh bananas, it'll be sure to quench your thirst!

---

Water and Soda Only for $1!

Always ice cold drinks and water bottles

---

Lemonade

Stop by for our fresh squeezed lemonade
---